Meet the Atkin team of professionals....
---
Doug Atkin
Managing Director
The brain-child of Atkin "stress free" Construction, Doug has been involved in the Hawkes Bay building industry for over 40 years. His drive and determination to succeed in delivering a quality project has acquired him a reputation for being a trusted building specialist in the industry.
Bradley Mason
Contracts Manager / QS
Brad has a wealth of experience in the building industry and has grown with the company over 15 years to manage contracts such as Te Ara Hou School, Summerset Retirement Village and the Liston Heights Apartment block in Taupo. Brad takes care of full contract administration from tendering right through to final accounts.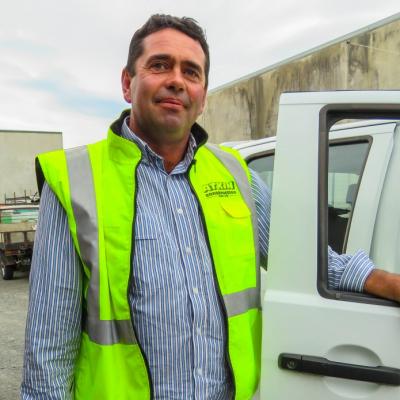 Carl Caccioppoli LBP
Construction Manager
Known for his positive hard-working attitude and spectacular time management skills Carl (Carlos) has had over 20 years experience as a site foreman/project manager, managing projects such as the Summerset Hastings, Hamilton & New Plymouth, and Te Kura Kaupapa Maori School.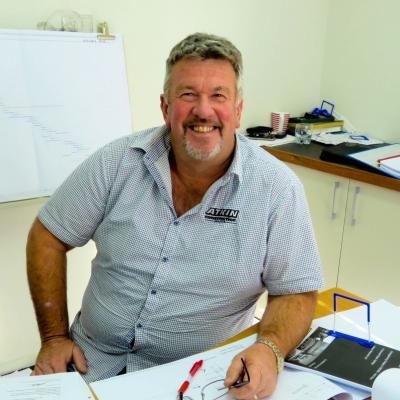 John Cassin
Quantity Surveyor
With over 30 years experience in the Building trade John is as good as it gets when it comes to his role as Quantity Surveyor. John is charged with contract administration including tendering and servicing of contracts through to their completion.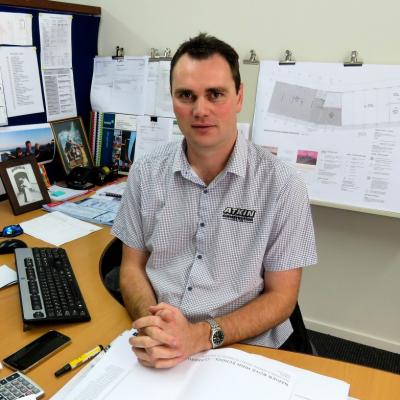 Richard Catley
Quantity Surveyor
Richard joined the team in October 2013 as our Quantity Surveyor. Richard has been in the industry for 14 years and brings to Atkin Construction a wealth of knowledge in the Residential sector. He works alongside John dealing with all tenders & pricing.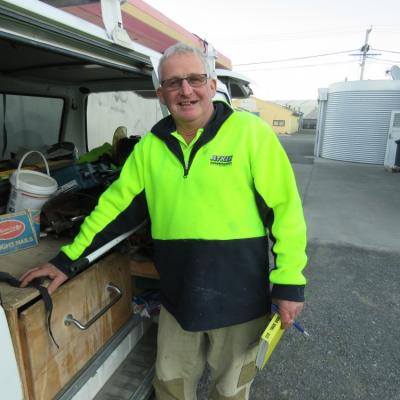 Brent Salisbury
LBP Foreman
Brent has over 35 years experience in the building industry having built everything from bridges to multimillion dollar homes. Working with Atkin Construction for over 10 years in the role of Foreman Brent now takes care of building renovation and maintenance work. A skilled tradesman who operates well on his own.
Scott Williams
LBP Foreman
Scotty joined Atkin Construction in 2003 and since then has proved to be an extremely capable foreman taking care of a variety of contracts ranging from high-end architectural homes through to medium commercial projects.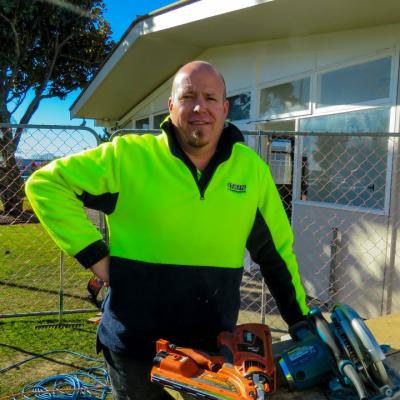 Gareth joined our team as a Foreman in early 2015 after running his own construction business for 15 years and prior to that he worked with Doug for 8 years. He has slotted into our team environment perfectly and his experience of the industry is a valuable asset to our company.
Nigel started with Atkin Construction in 2011 and has worked his way up the ranks within the company. He was leading hand on a few large commercial projects, such as Summerset Hamilton & New Plymouth before moving into the Foreman role on local educational & commercial projects. Nigel is well liked by clients and proven his skills as one of our experienced Foreman.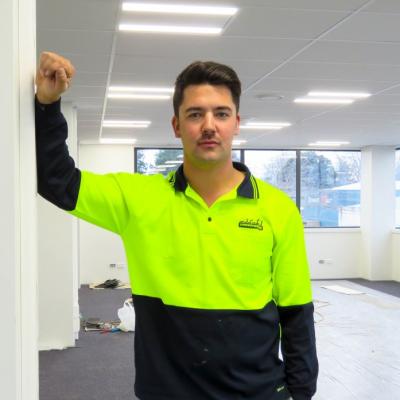 Jason Gillies
LBP Foreman
Jason joined Atkin Construction in 2016 after completing his apprenticeship and spending a number of years with another Hawkes Bay Construction Company. Jason is a great asset to our team and has proven that he is ready for any project that he is assigned to, stepping into an onsite foreman role and picking it up with ease.
Sam started with us in 2015 and moulded into the Atkin family very easily. He has bought with him a wealth of knowledge in the industry being a qualified LBP builder. He is current the Foreman on Wairoa College rebuilds.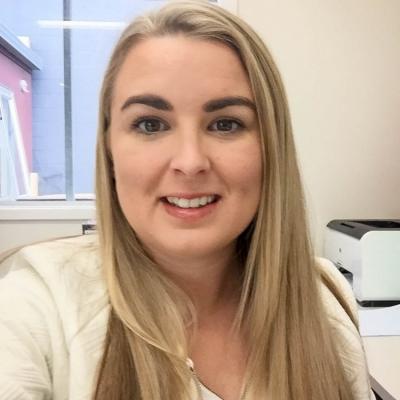 Stacey Sullivan
Office Administrator
Stacey looks after the accounts & administration side of the business. She looks after all our employees needs and deals with our clients on a day to day basis as well as maintaining our website, fleet and computer systems.